Worker's Compensation Claims




PRIMARY TREATING PHYSICIAN (PTP)
We are currently taking accepted Workers Compensation cases as a Primary Treater. We work closely with Claims Administrator and Attorneys to get IW (Injured Worker) the best treatments and return to work as soon as IW has recovered. We offer quality care and treat each patient with respect and always available to answer their questions and needs. Our doctors are familiar with the Work Comp process as well as our qualified staff.
Please feel free to send referrals to Ruthi Torres
via Fax 951/537-6931 or email info@prospicegroup.net.
Litigated cases will be considered. Please call Ruthi Torres at 949/825-6416 to discuss further.


ORTHOPEDIC SURGEON AND
NEURO-SPINE SURGEON SPECIALIST
Edwin M. Ashley, MD is our Ortho Surgeon.
Dr. Ashley specializes in Upper Extremity injuries focusing on Hand Surgery. Dr. Ashley has been practicing since 1987.
Roger W. Shortz, MD F.A.C.S., QME is our Neuro-Spine Surgeon specializing on injuries to the Spine. He is a certified Qualified Medical Examiner. Dr. Shortz has been practicing since 1970.
Both physicians are knowledgeable in the Work Comp field and getting the IW back to work or identifying MMI or P&S status.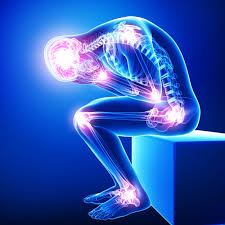 PAIN MANAGEMENT SPECIALIST
John E. Bohm, MD is our Pain Management Specialist. Dr. Bohm specialized in helping the IW manage their pain and symptoms when all other treatment have failed. Dr. Bohm works closely with patient monitoring their medications, therapy and in home care.
Dr. Bohm has been practicing since 1989.